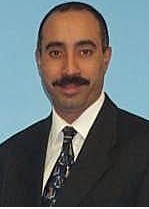 Imagination vs Reality :
For the Believers' only
TO LIVE "ETERNAL LIFE"
LIVE – LIFE MORE ABUNDANTLY – EVERY FIRDAY AT 06:45 p.m.
This program is in English and Spanish " English spoken first then translated into Spanish by the same speaker."

I am the vine, ye are the branches: He that abideth in me, and I in him, the same bringeth forth much fruit: for without me ye can do nothing. 6 If a man abide not in me, he is cast forth as a branch, and is withered; and men gather them, and cast them into the fire, and they are burned. 7 If ye abide in me, and my words abide in you, ye shall ask what ye will, and it shall be done unto you. 8 Herein is my Father glorified, that ye bear much fruit; so shall ye be my disciples.
9 As the Father hath loved me, so have I loved you: continue ye in my love. 10 If ye keep my commandments, ye shall abide in my love; even as I have kept my Father's commandments, and abide in his love. 11 These things have I spoken unto you, that my joy might remain in you, and that your joy might be full. 12 This is my commandment, That ye love one another, as I have loved you. 13 Greater love hath no man than this, that a man lay down his life for his friends. 14 Ye are my friends, if ye do whatsoever I command you.