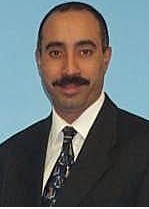 Imagination vs Reality :
For the Believers' only
TO LIVE "ETERNAL LIFE"
LIVE – LIFE MORE ABUNDANTLY – EVERY FRIDAY AT 07:15 p.m.

This program is in English.

Isaiah 45:1-3
45Thus saith the LORD to his anointed, to Cyrus,
Whose right hand I have holden,
To subdue nations before him;
And I will loose the loins of kings,
To open before him the two leaved gates;
And the gates shall not be shut;
2 I will go before thee,
And make the crooked places straight:
I will break in pieces the gates of brass,
And cut in sunder the bars of iron:
3 And I will give thee the treasures of darkness,
And hidden riches of secret places,
That thou mayest know that I, the LORD, which call thee by thy name, am the God of Israel.
Psalm 133:1–3
1 Behold, how good and how pleasant it is
For brethren to dwell together in unity!
2 It is like the precious ointment upon the head,
That ran down upon the beard, even Aaron's beard:
That went down to the skirts of his garments;
3 As the dew of Hermon, and as the dew that descended upon the mountains of Zion:
For there the LORD commanded the blessing,
Even life for evermore.