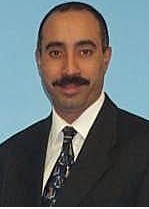 Imagination vs Reality :
For the Believers' only
TO LIVE "ETERNAL LIFE"
LIVE – LIFE MORE ABUNDANTLY – EVERY FRIDAY AT 07:15 p.m.

This program is in English.

1 Thessalonians 5:15–24
See that none render evil for evil unto any man; but ever follow that which is good, both among yourselves, and to all men. 16 lRejoice evermore. 17 mPray without ceasing. 18 In every thing give thanks: for this is the will of God in Christ Jesus concerning you. 19 Quench not the Spirit. 20 Despise not prophesyings. 21 Prove all things; hold fast that which is good. 22 Abstain from all appearance of evil. 23 And the very God of peace sanctify you wholly; and I pray God your whole spirit and soul and body be preserved blameless unto the coming of our Lord Jesus Christ. 24 Faithful is he that calleth you, who also will do it.