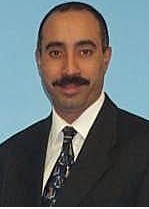 Imagination vs Reality :
For the Believers' only
TO LIVE "ETERNAL LIFE"
LIVE – LIFE MORE ABUNDANTLY – EVERY FRIDAY AT 07:15 p.m.

This program is in English.

Surely the LORD's anointed /G\
1 Samuel 16:3-7
And call Jesse to the sacrifice, and I will shew thee what thou shalt do: and thou shalt anoint unto me him whom I name unto thee. 4 And Samuel did that which the LORD spake, and came to Beth-lehem. And the elders of the town trembled at his coming, and said, Comest thou peaceably? 5 And he said, Peaceably: I am come to sacrifice unto the LORD: sanctify yourselves, and come with me to the sacrifice. And he sanctified Jesse and his sons, and called them to the sacrifice. 6 And it came to pass, when they were come, that he looked on Eliab, and said, Surely the LORD's anointed is before him. 7 But the LORD said unto Samuel, Look not on his countenance, or on the height of his stature; because I have refused him: for the LORD seeth not as man seeth; for man looketh on the outward appearance, but the LORD looketh on the heart.